EasyShop files manager addon allows you sell your digital/downloadable products. Customers can order digital/downloadable products and download them from your online store.
Key Features
Unlimited files upload
Manage files from product edit page
Manage files from assignments page
Download restriction by order status, order paid, user groups
Count files downloaded
Display downloadable files on product detail and customer page.
Configuration
You need to config the allowed files separated by vertical line (|)
To attach files for products: go to MainMenu/Components/EasyShop click on Files Assignments from left navigation.
Assignments list
You can also manage the files right on product edit page.
Customers can download their files from customer page in the front-end.
Customer page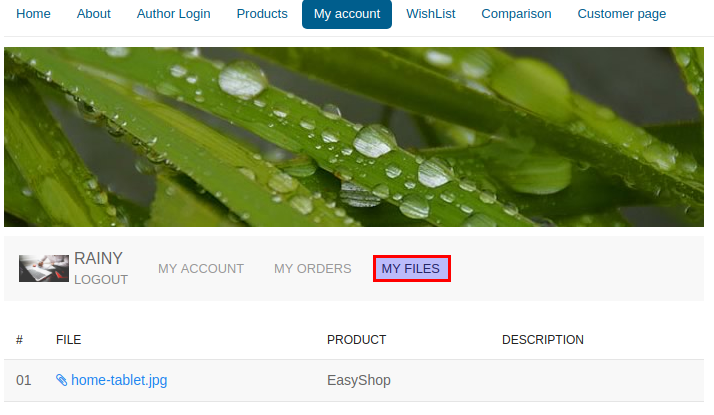 Customers can also download their files from product detail page in the front-end.
Product detail page