Click Add a product from the left navigation.
The first product in listing view

Create a new simple product
1. From product add/edit page, enter some required fields such as name, alias, price... The category should be selected first and the browser will be refreshed to load the custom fields and options (if exists).
2. Find the MEDIA tab to add some images for the product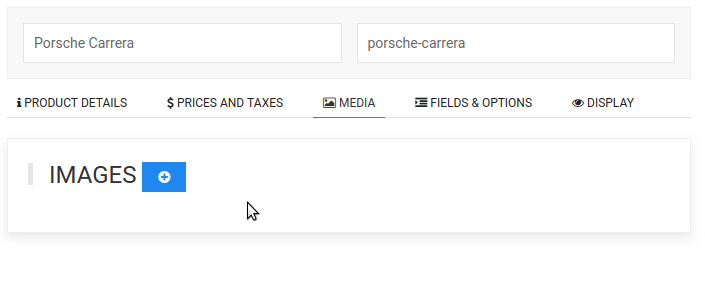 Add tax(es) for product
1. Click Taxes from the left navigation to manage taxes. Click New button to create a new tax.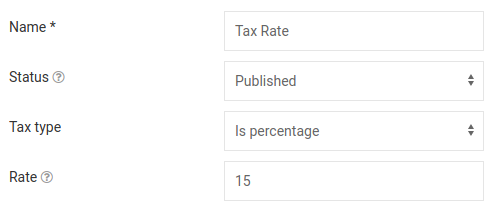 2. Go back to product edit page find the PRICE AND TAXES tab to select one or many exists taxes and price for the product.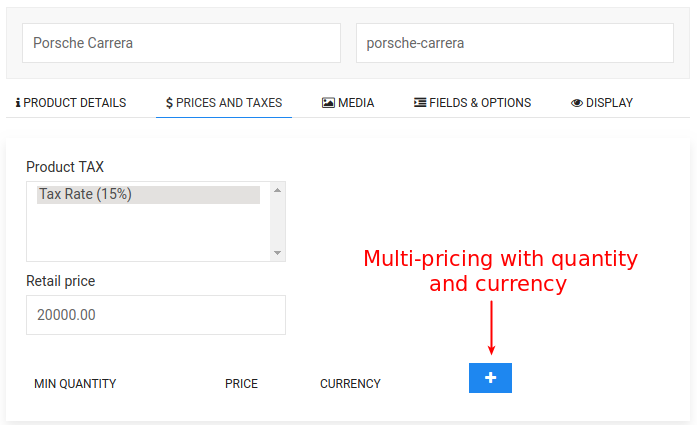 Display detail in the front-end